The Impact of Elections on US Labor Law, Unions and their Members – Webinar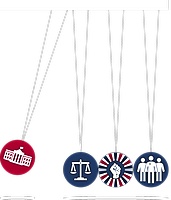 Friday June 12,2020
1:00 - 3:00 PM ET 
The Impact of Elections on US Labor Law,
Unions & their Members 
To register:
Hugely popular (and critical) class by James Heinzman, CPA as given at the Dallas GEB!  Don't Miss It. (flyer attached)
When we elect a President, we empower an entire Administration with an agenda that will have consequences for the health, work, and security of ourselves and our Union for years to come.
Inform yourself.  Find out who is in charge, learn about the changes they've implemented since the 2016 election, and understand what their future agendas will bring.
---